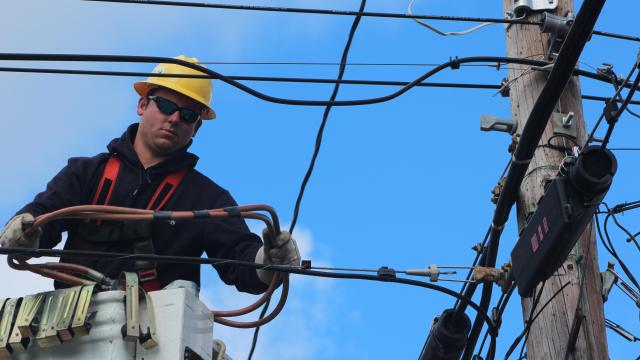 Originally posted on WRAL.com
In 2016, Jon Rennie, the president and CEO of Peak Demand, announced the company made a decision to make Wilson, North Carolina, the base of operations in the Americas region, beating out the Norfolk, Virginia, area for its expansion.
"In Wilson, and in North Carolina, we have found a community that understands the importance of business growth and the unique needs of manufacturers," Rennie said at the time.
Then-North Carolina Commerce Secretary John Skvarla said the state was a good fit for the company's "bold vision for growth in the Americas." Peak Demand is a global manufacturer and distributor of electrical grid components.
The expansion involved an initial 37 new jobs and $2.6 million investment in the local headquarters and manufacturing plant. A year later, Rennie said Wilson's location has been integral for Peak Demand.
Wilson's location at the center of the eastern seaboard, and along its major thoroughfare of Interstate 95, made it a very attractive placement for Peak Demand's headquarters in their view.
"Wilson is fantastic because it is so close to 95, so we can get easy transport up and down the east coast," Rennie said. "Being in Wilson, you're at the center of the eastern seaboard, but also you're on the east coast."
He stressed the importance of being on the east coast in general for those dealing with grid components, since a large majority of power is consumed east of the Mississippi.
'YOU GET IT ALL RIGHT HERE'
When Peak Demand relocated to Wilson, the company found an old tobacco processing plant with the space and power infrastructure to support the needs of the company. The $2.6 million used to renovate the space turned it into what Rennie called a "world-class manufacturing plant."
On Wilson's general appeal, Rennie said, "You're getting everything that you get in a big city, but without all the traffic, without all the hassle, without all the cost. You get it all right here."
Rennie said Wilson's owned-and-operated high-speed broadband, Greenlight, has also been beneficial "from day one." He said a company of their type that operates making large deals all times of day and night with people around the world must have high-speed Internet, and Greenlight supplied that capability.
'IT'S A BUSINESS FRIENDLY CLIMATE'
Many employees from Peak Demand relocated along with the company to Wilson. Rennie said the move has been a comfortable one.
"We aren't from here, but they've really adopted us like we've been here all along," he said.
Rennie added, "The big thing is, it's a business friendly climate. You've got people that want you to succeed. They've gone out of their way to make sure we are happy, we found a good location and that we were plugged into the community."
Rennie is a former nuclear submarine officer for the U.S. Navy, and has since spent 20 years in leadership for industrial businesses.
Read more articles about Wilson on WRAL.com